Supplemental Insurance
At Abbot Benefits Group, our sole aim is to ensure that each client receives the best insurance benefits plan for their needs.
Depending on your unique situation, it may be advantageous to offer additional benefits to supplement your medical insurance or other benefit plans.
Think you might need supplemental insurance?
Here are some examples of how we help employers choose the right add-ons for their benefits plans: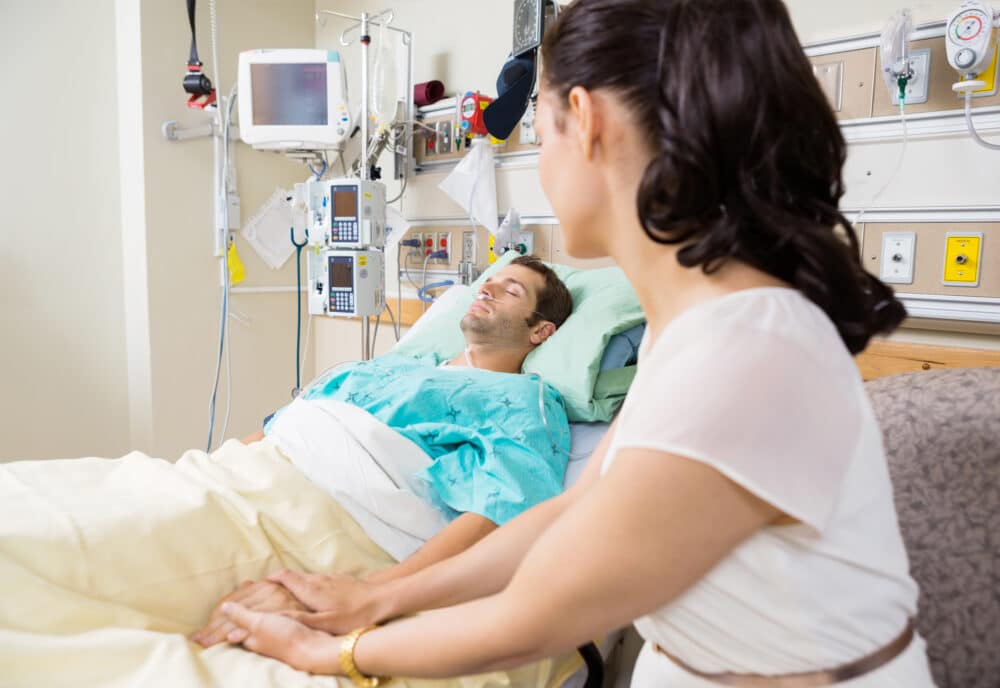 Health Reimbursement Arrangements
In Health Reimbursement Arrangements (HRAs), employers reimburse employees for some – or all – expenses on their medical plan. A common use of an HRA is to increase the deductible on the medical insurance plan and then reimburse employees for the additional deductible expenses, if incurred. If the premium savings of the higher deductible outweighs the risk of HRA reimbursements, this can save money for the employer.
Abbot Benefits Group will consult with you and take a holistic approach while structuring your benefits plan to determine whether a Health Reimbursement Arrangement is a good choice for you.
Critical Illness Insurance
Critical illness insurance provides additional coverage for employees and their family members when diagnosed with a critical illness. Examples of illnesses that may fall under this coverage include heart attack, stroke, or cancer. Critical illness benefits are typically a lump sum benefit payment that can be used for any expense. For example, if an employee is diagnosed with a critical illness, the employee may need additional financial help to care for family members or pay for transportation or even lodging expenses while the employee is undergoing medical treatment.
Our goal is to help our clients – and their employees – proactively prepare for the future, including the unplanned or unexpected. Abbot Benefits Group is well-versed in guiding clients through critical illness insurance, including weighing the pros and cons based on their specific enrollment populations, risks, and claims history.
Accident Insurance
Accident insurance helps cover medical and out-of-pocket costs that may be incurred as the result of an accidental injury. Even with medical insurance, the expenses resulting from an accidental injury such as a broken bone, burn, concussion, or laceration may create a financial hardship for an employee. Accident insurance can help to cover those expenses so that accidents do not have to be a financial burden as well. With guidance from Abbot Benefits Group, employers can select the right coverage and limits to be offered underneath their accident insurance add-on.
GAP Plans
GAP insurance can be used in conjunction with higher deductible plans in a similar manner to the way Health Reimbursement Arrangements can be used. GAP insurance provides additional financial support for any medical costs incurred before an employee reaches their deductible. The biggest difference between a GAP insurance plan and a Health Reimbursement Arrangement is that with GAP insurance, the employer pays a fixed cost and the insurance company assumes the financial risk. For employees that have ongoing or high-cost expenses that must be paid out of pocket, a GAP plan can be particularly valuable.
Hospitalization Insurance
Even with the most robust medical insurance plans, many employees may still struggle to afford their expenses from a hospitalization. Hospitalization insurance provides benefits to employees when they are confined in a hospital. Whether the hospitalization is planned or unplanned, employees may find comfort and security knowing they will have additional financial coverage for their hospitalization.
Let Abbot Benefits Create the Right Supplemental Insurance Plan for You
Supplemental insurance can be a great way to provide additional value to your employees, keeping participants safe, healthy, and protected for years to come. Reach out to Abbot Benefits Group today to explore your options for supplemental insurance products. We'll consult with you to determine if supplemental insurance plans may be suitable for you and your employees.