Health Insurance

Brokerage,

Houston
Our health insurance brokerage services start by quoting insurance plans with all the suitable carriers in the market.
Once that foundation is set, we go further by negotiating rates with carriers, presenting and recommending benefit packages to our clients, and handling the paperwork and implementation of the plan from start to finish.
These service components are simply the beginning. We dive much deeper as we expand our role to consulting, administration, compliance assistance and HR support, providing an additional layer of guidance, support, and empowerment for our clients.
Why trust Abbot Benefits for brokerage services? Our deep experience and proven expertise gives us the following advantages: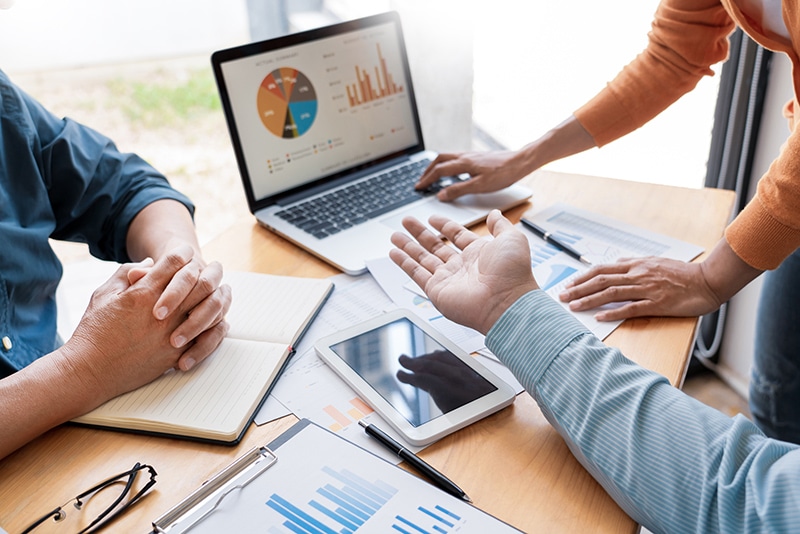 Why Trust Abbot Benefits Group for Broker Service?
Market expertise
We know the market inside and out. This enables us to identify which carriers and plans are the best fit for each unique client situation.
Industry relationships
We maintain strong working relationships with insurance carriers – a significant benefit when it comes to negotiating rates or handling special service challenges for our clients.
Transparency
Choosing the right benefits plan for your needs can be complicated. As part of our commitment to maintaining high transparency in our work, we provide an easy-to-read, detailed comparison of quotes from carriers to guide clients throughout the decision-making process.
Client service
As trusted

health insurance

brokers

for small businesses

, we handle all paperwork and plan implementation for our clients, leaving you the room to focus on what matters most: growing your business.
We are proud to provide expert medical insurance brokerage services throughout the Houston area, and welcome any questions that you may have. To learn more about our services and what it means to work with Abbot Benefits, contact us today!
How Does a Small Business Health Insurance Broker Help You?
Abbot Benefits Group offers health insurance brokerage services for small and medium businesses. We demonstrate in-depth market knowledge, transparency, and professionalism to help you make the best decision for your business and its employees.
We offer several services, including –
Following insurance market trends, products, and services.
Analyzing and discovering health insurance plans and solutions that meet a company's needs.
Negotiating costs with health insurance companies to keep premiums as competitive as possible.
Preparing benefit guides, open enrollment materials, and online enrollment solutions.
Presenting benefits to employees and serving as a point of contact for employee benefit questions.
Managing policy applications and installation.
Providing advocacy services to assist employees with claim questions and concerns.
Generating payroll deduction and post enrollment reports.
Maintaining benefit plan compliance with the various laws and regulations.
Our employee benefits brokers work with employers to customize a plan to meet their workforce's needs.
What We Cover Under Health Insurance Brokerage Services
Group Health Insurance Broker in Houston
Abbot Benefits Group assists small and large businesses to find the best group health insurance plans that fit the needs of their workforce.
From understanding business needs, comparing insurance plans, due diligence to implementing and scheduling employee enrollment meetings, we can help. We work in compliance with the Patient Protection and Affordable Care Act (ACA) and other rules and regulations.
Our brokers also handle staff additions and deletions as well as any potential issues with claims or billing. You can rest assured knowing a professional small business health insurance broker in Houston will handle everything for you.
See the difference Abbot Benefits Group can make in your business!
Call Today: 281-374-7577
Frequently Asked Questions