Brokerage Services
Our insurance brokerage services start by quoting insurance plans with all the suitable carriers in the market.
Once that foundation is set, we go further by negotiating rates with carriers, presenting and recommending benefit packages to our clients, and handling the paperwork and implementation of the plan from start to finish.
These service components are simply the beginning. We dive much deeper as we expand our role to consulting, administration, compliance assistance and HR support, providing an additional layer of guidance, support, and empowerment for our clients.
Why trust Abbot Benefits for brokerage services? Our deep experience and proven expertise gives us the following advantages: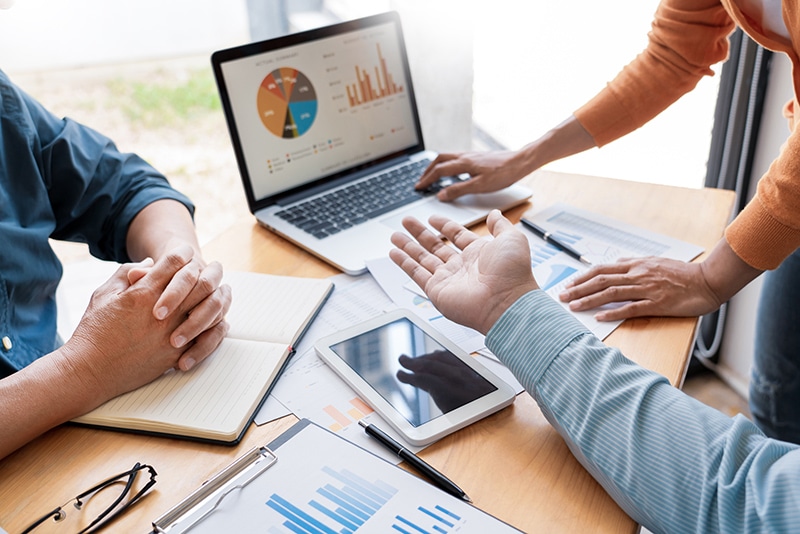 Market expertise
We know the market inside and out. This enables us to identify which carriers and plans are the best fit for each unique client situation.
Industry relationships
We maintain strong working relationships with insurance carriers – a significant benefit when it comes to negotiating rates or handling special service challenges for our clients.
Transparency
Choosing the right benefits plan for your needs can be complicated. As part of our commitment to maintaining high transparency in our work, we provide an easy-to-read, detailed comparison of quotes from carriers to guide clients throughout the decision-making process.
Client service
As trusted brokers, we handle all paperwork and plan implementation for our clients, leaving you the room to focus on what matters most: growing your business.
We are proud to provide expert brokerage services throughout the Houston area, and welcome any questions that you may have. To learn more about our services and what it means to work with Abbot Benefits, contact us today!